School
yusuf maitama sule university kano courses
Today we are going to tell you all you need to know about yusuf maitama sule university kano courses, school fees and it cut off Mark.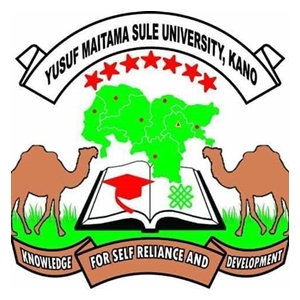 yusuf maitama sule university kano
Yusuf Maitama Sule University Kano is a Nigerian public university owned by the Kano State Government. It has two campuses: City Campus located in Kano, and the main campus located along General Buhari Way Kofar Ruwa Kano.
Courses offered in yusuf maitama sule university kano
The following are the list of courses offered in Yusuf maitama sule University Kano.
1. Arabic Studies
2. English Language
3. Hausa
4. History
5. Islamic Studies
6. Education and Chemistry
7. Education and Mathematics
8. Education and Biology
9. Education and Islamic Studies
10. Education and Geography
11. Education and History
12. Education and Physics
13. Education and English Language
14. Education and Arabic
15. Library and Information Science
16. Education and Economics
17. Anatomy
18. Medicine and Surgery
19. Physiology
20. Biochemistry
21. Chemistry
22. Mathematics
23. Computer Science
24. Information and Communication
Technology
25. Biology
26. Accounting
27. Business Administration
28. Economics
29. Geography
30. International Studies
yusuf maitama sule university kano cut off mark
The official Cut off Mark of Yusuf maitama sure University Kano is 160.
yusuf maitama sule university kano school fees
The school fees of Yusuf maitama Sule University Kano is estimated to be N85,000 for new students.
Returning students pays Less than N75,000.