In this article we shall be looking at diploma in law Salary in Kenya, Requirements, jobs opportunities and salary scale in Kenya.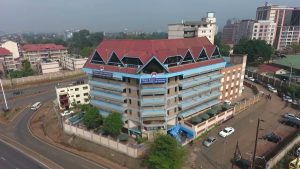 Diploma in law
Diploma in law is a two years program which you will be awarded with a law certificate that will qualifies you to proceed to law degree program or you may choose to seek job with it.
Requirements for Diploma in Law in Kenya
Applicants are required to have scored a C in KCSE with a C+ in English language or one principal pass and two subsidiary passes in KACE exam or division III and above in KCE or EACE and with credit in English language.
In order to qualify for admission, a student must satisfy any of the following minimum requirements:
A mean grade of C (C plain) in the Kenya Certificate of Secondary Education (KCSE) or its equivalent examination and a minimum grade C+ (C plus) in English;
At least one principal pass at the Kenya Advanced Certificate of Education (KACE) examinations; or
A distinction or credit pass in the Certificate in Law programme from a recognized university or any other professional or -Training in a relevant field from a credited professional or training institution
colleges offering diploma in law in Kenya
The following are the list of Colleges offering Diploma in law in Kenya. These are:
1- Intraglobal Training Institute, Kisumu, Kisumu
2- Regional Institute of Business Management
3- Kenya Institute of Business and Technology, Eldoret
4- Kenya School of Pofessional Studies, Nairobi
5- Nairobi Institute of Business Studies
6- Bishop Okullu College , Kokise
7- Elgon View College, Eldoret (Main Campus),
Eldoret
8- Kenya Institute of Studies in Criminal Justice , Nairobi
9- Leaders Institute of Journalism, Law and Security Studies, Nairobi
10- Nairobi College, Nairobi
11- Kisii National Polytechnic , Kisii
12- Kenya College of Commerce and Hospitality Utawala Campus, Utawala
13- Jodan College of Technology Nairobi city campus, Nairobi
h3>Universities offering diploma in law in Kenya
The following are the list of Universities offering Diploma in law in Kenya. These are:
1- Inoorero University School of Law, Nairobi
2- Mt. Kenya University Nkubu Centre, Nkubu
3- Egerton University Njoro Campus , Nakuru
4- International University of Professional Studies, Nairobi
5- Mt. Kenya University Nairobi Campus, Nairobi
6- Mount Kenya University School of Law, Thika
7- Kirinyaga university college town campus, Karatina.
8- Riara University Law School, Nairobi
9- Kabarak University, Nakuru
10- Presbyterian University of East Africa , Kikuyu
12- Kenyatta University , Nairobi
13- Moi University, Eldoret
14- Africa Nazarene University, Nairobi
Diploma in law careers in south africa
The following are careers opportunity for diploma in law in Kenya.
1- Court official
2- law firms
3- Security agency
4- Business organization
Diploma in law salary in Kenya
The salary for a holder of diploma of law is quite okay. We can't categorical say this is the actually fix price for it salary. But the salary is estimated to be KShs30,000 and 50,000 per month.