School
college of health ijero-ekiti school fees
In this article we shall be looking at college of Health ijero-ekiti school fees and courses offered.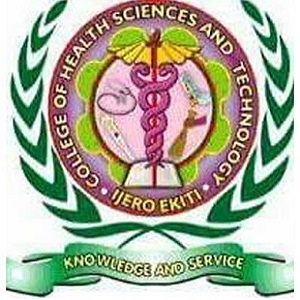 college of health ijero-ekiti school fees
The school fees of college of health ijero-ekiti is estimated to be N100,000.
Courses offered at School of Health Technology Ijero Ekiti
The following are the list of courses offered at School of Health Technology ijero Ekiti.
SCHOOL OF ENVIRONMENTAL HEALTH STUDIES
1- Environmental Health Technology
2- Environmental Health Assistants-In-Training
3- Environmental Health Technicians In-Training
4- Food Hygiene
5- Occupational Health and Safety
6- Health Education
SCHOOL OF COMMUNITY HEALTH
1- Community Health Extension Workers in Training
2- Junior Community Health Extension Workers-In-Training
3- Human Nutrition and Dietetics in Training
SCHOOL OF LABORATORY SCIENCE
1- Pharmacy Technicians-in-Training
2- Medical Laboratory
3- X-Ray Technicians
SCHOOL OF PUBLIC HEALTH NURSING
1- Public health nursing
2- Dental health technicians in training
3- Health technicians in training
4- Health assistants (medical) in training
SCHOOL OF HEALTH INFORMATION
MANAGEMENT
1- Health Information Management (Technology)
2- Health Information Management (Technicians)
3- Computer Studies
4- Statistics
SCHOOL OF BASIC MEDICAL SCIENCE
1- Biomedical Engineering
2- Ophthalmic Technicians
3 Orthopedics Technicians
Health tech Ijero cut off mark
The official cut off mark for Health tech Ijero is 120.