School
Ibb university lapai courses and cut off mark
The Ibb university lapai courses and cut off mark are details below.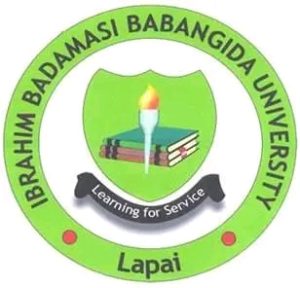 Ibbu Lapai
IBBU Lapai is also know as Ibrahim Badamasi Babangida University is a university named after the former head of state General Ibrahim Badamasi Babangida located at lapai in Niger State, Nigeria. It was established in 2005 by the then Governor of Niger State Engineer A.A Kure. It had its first convocation in 2014.
Faculties in IBBU Lapai
The following are the list of Faculties in IBB Lapai. These are:
1- Faculty of Basic Medical Science
2- Faculty of Arts
3- Faculty of Agriculture
4- Faculty of Engineering
5- Faculty of Education
6- Faculty of Business Administration
7- Faculty of Environmental Studies
8- Faculty of Science
9- Faculty of Social Science.
List of accredited courses in IBBU Lapai
The following are the list of courses offered in IBB University Lapai.
IBB university lapai science courses
Actuarial Science
Adult Education
Agricultural Economics and Extension
Agricultural Science and Education
Agriculture
Fisheries
Food Science and Technology
Forestry And WildLife
Biochemistry
Biology
Biotechnology
Botany
Chemistry
Computer Science
Counsellor Education
Economics
Education and Biology
Education and Chemistry
Education and Computer Science
Education and Geography
Education and Mathematics
Education and Physics
Mathematics
Microbiology
Physics
Art Courses in IBBU Lapai
Accounting
Arabic Studies
Business Administration
English Language
Exercise and Sport Science
French
Geography
Geology
History
History and International Studies
Islamic Studies
Library and Information Science
Linguistics
Mass Communication
Political Science
Sociology
Sport Science
Sport Science and Health Education
Transport Management
Zoology
IBBU Admission requirement
1- For you to secure Admission into IBB University you must have at least 5 credit in your SSCE. No more than 2 seating.
2- You must have score more than 160 in your UTME examination.
3- You must have choose IBB University as your first choice.
IBBU cut off mark
The general Cut off mark of IBB University is 160.
IBB University, Lapai school fees
The school fees of Ibb University lapai for Freshers is estimated to be N70,000 to N80,000. Though it depends whether you are a indigen or Non-indigen.
Returning students are expected to pay the sum of N45,000 to 50,000. Vice versa.