In these article we shall be looking at Fisher Hawaii Kakaako: A Review.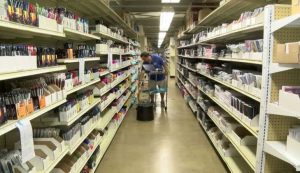 Fisher hawaii kakaako
For some, Fisher Hawaii's Kakaako location will be the first restaurant of its kind they've ever experienced, but thanks to its downtown Honolulu counterpart, it's one you should put on your list if you haven't already. Just like its Chinatown counterpart, this eatery specializes in seafood cooked and presented in a unique way. If you plan on trying Fisher Hawaii in Kakaako, here are three must-try dishes to get your dinner started on the right foot.
The Bar
There's more to a restaurant than its food and atmosphere, which is why we also dutifully appraise every bar for service and overall experience. Is it friendly, does it use industry-standard glasses and wine/beer list? What about presentation? The space itself can make or break an establishment. Visit during peak hours (or off-peak) to really get a feel for how well a business can handle crowds. Finally, we pay close attention to value and what you get for your money.
The Restaurant
For anyone visiting Honolulu, there's no shortage of dining options. While some may be more touristy than others, locals are big fans of many restaurants on Waikiki Beach and across Honolulu. One newcomer to watch? Fisher Hawaii. Located in Kakaako, Fisher is a restaurant with a focus on seafood that many locals will appreciate. If you're planning a trip to Oahu soon, here's why you should check out Fisher during your stay!
The Room
Fisher Hawaii is located just a short five-minute walk from Ala Moana Center. With over 3,300 square feet of event space including a ceremony venue and rooftop terrace, Fisher has become one of Honolulu's premier wedding venues.
Our Experience
My wife and I took a weekend getaway to Oahu, Hawai'i, which is home to some of our favorite beaches. Our first stop was at Fisher Hawaii located in Kakaako. This vacation rental company provides guests with all kinds of amenities that help you enjoy your time even more (pools, hot tubs, and on-site fitness centers). Read more to learn about our experience!