School
Niger State School of Midwifery Minna
Niger state school of midwifery is situated in Minna Niger State.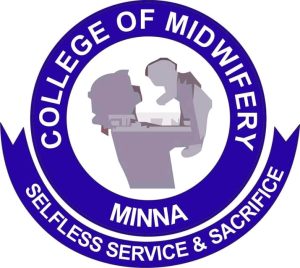 School of midwifery minna
With the desired need of manpower to run and maintain the state hospital, clinics and health centres, the Niger State Government decided to establish the present School of Midwifery in 1982 which was then headed by Mrs F. M. Abu.
An application for its establishment was then submitted to the Nursing and Midwifery Council of Nigeria and an initial inspection visit was made in 1983 to give a provisional approval for recruitment and training of two sets of Basic Midwives yearly, the first set in March, 1983 had a total number of 19 students. The Basic programme was run from 1983-1987. During the tenure of Mrs Jummai Mustapha, the second principal, the school began the post Midwifery Training and the Basic Midwifery was stopped. The first set of 45 students of post Basic Midwifery were admitted in 1986.
The school since then has worked closely with the Council, using their curriculum. The council on its own hand has visited the school twice on inspection in 1995 and 1998 respectively following which the school has witnessed a dramatic change in physical structure, facility and manpower.
At present, the recent development on upgrading of nursing education as manifested on the stand of the Nursing and Midwifery Council of Nigeria to not only affiliate all schools to the university out also to make general nursing the first entry point into the profession (Gombe 2005 Nurse Leaders Forum) the school is left with no option than to run only the Post- Basic Programme (Later to become Post-Graduate Diploma) in Midwifery when the Institution eventually will hopefully be part of state owned IBB University.
School Logo
The school logo is a symbol of nursing mother with her child. The school clours are red and white, but the uniform is white with blue strip. The recommended and acceptable uniform of the school is a white material with a blue strip at the upper arm. A cap with one, two or three strips indicating the level of individual's training year. All students are expected to dress properly in school uniform during official, hospital and clinical areas. No student is allowed to do excessive make – ups while in uniform or on duty.
How To Apply School of midwifery minna
1. Step 1: Go to college portal www.midferyminna.scl.ng Click on the MENU "Apply Now". At the drop-down menu option, Select any" School of your choice.
Note:(you will be redirected to the application portal)".
2. Step 2: Select the Option "I'm A New Applicant" Under the Login Interface Displayed.
3. Step 3: The Link Should Lead you to another page where you can now create your basic Profile and then Submit.
4. Step 4: An Application Number will be Generated and displayed at the left-hand side for you and a copy will be sent to your mobile line Provided.
5. Step 5: Proceed and login using the Application Number Generated for you.
6. Step 6: After A Successful Login, Kindly Follow the MENU Option Step by Step to Successfully complete Your Online Application form.
Note that your Application is not yet completed until payment is made.
HOW TO MAKE PAYMENTS VIA
REMITA- RRR
1. Step 1: To make payments, At this stage click on 'Payments Menu', ENSURE all your details submitted are correct.
2. Step 2: Click on 'Application Fee 'then Click on "green- plus sign " to GENERATE INVOICE for online e-payment.
3. Step 3: After generating INVOICE successfully, Now you can either PRINT RRR Slip for payment via bank (click here to see list of supported banks) Using the invoice for
reference purpose OR PROCEED TO PAY VIA REMITA ONLINE using debit card.
4. Step 4: To make the payment, click on 'PAY VIA REMITA',
Accept the CONFIRMATION by clicking 'MAKE PAYMENT', if all details are correct.
(PLEASE MAKE SURE ALL YOUR
DETAILS ARE CORRECT & PROCESS ONE PAYMENT AT A TIME)
5. Step 5: Patiently wait, as you will be switched to a PAYMENT PROCESSING PLATFORM.
6. Step 6: Next is: Enter your details to receive a payment response, and then enter the ATM CARD details, please carefully enter your CARD DETAILS and click on 'PROCEED
…', If SUCCESSFUL, wait for FIVE(5) seconds as the payment platform will automatically switch you back to the school portal, then click on 'PRINT / DOWNLOAD RECEIPT'.
7. Step 7: To make payment Via Bank Branch, Print RRR and take to any supported bank, make payment of amount payable on the slip, the receipt comes available after some
minutes, if not click on "Check Status" from Invoice Page, If it persists after 24hours, click on invoice page to re-query your transaction or text your transaction reference on RRR
slip to the support line (please text only).
8 Step 8: If NOT-SUCCESSFUL, wait for FIVE(5) seconds as the payment platform will automatically switch you back to
the school website, then click on 'view invoice' on the top submenu to try after a while and repeat STEP.
9. Step 9: If the payment goes successful proceed to download receipt and click on the final submission menu Final Step: IF ALL GOES RIGHT, download your application
acknowledgement slip for reference purpose.
School of midwifery minna school fees
School fees of midwifery Minna is estimated to be N100,000 for Freshers.
Returning student pay N45,000 every semester.
School of midwifery minna application portal
Below is the school of midwifery Minna portal.
https://
nigerconursingsciences.edu.ng/">www.midferyminna.scl.ng