School
northwest university kano courses
In this article, we shall be looking at northwest University kano courses.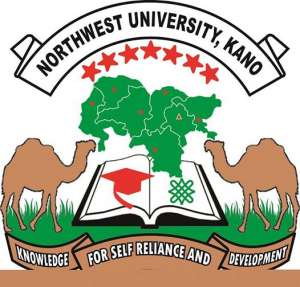 List of courses offered in Northeast university Kano
The following are the list of courses offered in Northeast university Kano. These are:
01. ACCOUNTING
02. ANATOMY
03. ARABIC STUDIES
04. BIOCHEMISTRY
05. BIOLOGY
06. BUSINESS ADMINISTRATION
07. CHEMISTRY
08. COMPUTER SCIENCE
09. ECONOMICS
10. EDUCATION AND ARABIC
11. EDUCATION AND BIOLOGY
12. EDUCATION AND CHEMISTRY:
13. EDUCATION AND COMPUTER SCIENCE
14. EDUCATION AND ECONOMICS
15. EDUCATION AND ENGLISH LANGUAGE
16. EDUCATION AND GEOGRAPHY
17. EDUCATION AND HISTORY:
18. EDUCATION AND ISLAMIC STUDIES:
19. EDUCATION AND MATHEMATICS
20. EDUCATION AND PHYSICS
21. ENGLISH LANGUAGE
22. ENTREPRENEURIAL STUDIES
23. GEOGRAPHY
24. HAUSA
25. HISTORY
26. HISTORY AND INTERNATIONAL STUDIES
27. INFORMATION AND COMMUNICATION
TECHNOLOGY
28. INTERNATIONAL STUDIES
29. ISLAMIC STUDIES
30. LIBRARY AND INFORMATION SCIENCE
31. MATHEMATICS
32. MEDICINE AND SURGERY
33. PHYSICS
34. PHYSIOLOGY
35. TEACHER EDUCATION SCIENCE
Northwest university kano cut off mark
The official cut off mark of northwest university Kano is 160
northwest university kano school fees
Indegen New Students N35,000
Non-indigen N120,000.
International students N300,000
Indegen Returning Students N30,000
Non-indigen N105,000.
International students N250,000.
northwest university kano hostel
Hostel Accommodation Fee of northwest university Kano is between N15,000 to N20,000. Depends the kind of hotel you get.