School
zamfara state university cut off mark
In this article we shall be looking at zamfara state university cut off mark, courses offered, school fees and hostel accommodation.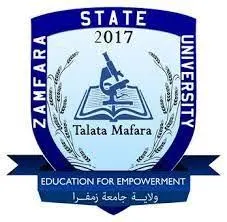 zamfara state university
Zamfara State University is a public higher learning institution located in Talata Mafara, Zamfara State, Nigeria. It was established in 2018.
The university was founded and established in 2018 by the then Ex-governor of Zamfara State, Abdul'aziz Yari for the expansion of higher learning education in the state.
zamfara state university courses
The following are the list of courses offered in Zamfara state University. These are:
1. Arabic Studies
2. English Language
3. History and International Studies
4. Islamic Studies
5. Education and Chemistry
6. Education and Mathematics
7. Education and Integrated Science
8. Education and Biology
9. Education and Islamic Studies
10. Education and History
11. Education and Physics
12. Education and English Language
13. Education and Arabic
14. Primary Education Studies
15. Early Childhood Education
16. Education and Economics
17. Human Nutrition and Dietetics
18. Nursing / Nursing Science
19. Public Health
20. Physiotherapy
21. Biochemistry and Molecular Biology
22. Physics
23. Electrons
24. Chemistry
25. Geology
26. Statistics
27. Mathematics
28. Computer Science
29. Biology
30. Economics
31. Mass Communication
zamfara state university cut off mark
The official cut off mark of Zamfara state University is 160.
zamfara state university school fees
The school fees of Zamfara state University is estimated to be N33,000 for Indegen and non-indegen is expected to pay the sum of N64,000.