School
Adamawa state university courses
In this article we shall be looking at Adamawa state university courses, cut off Mark school fees and hostel fees.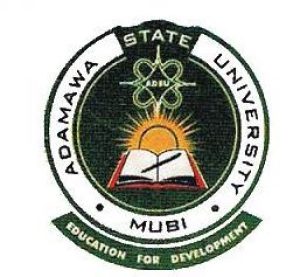 Adamawa state university courses
The following are the list of courses offered in adamawa state university. These are:
1. Business Administration
2. Public Administration
3. Agriculture
4. Fisheries and Aquaculture
5. Agric-Economics and Extension
6. Agronomy
7. Animal Production
8. Crop Production
9. English Language
10. History
11. Education and Chemistry
12. Education and Computer Science
13. Education and Mathematics
14. Education and Biology
15. Education and Geography
16. Education and Science
17. Primary Education Studies
18. Early Childhood Education
19. Guidance and Counselling
20. Agricultural Science and Education
21. Education and Economics
22. Biochemistry
23. Physics
24. Pure and Applied Physics
25. Chemistry
26. Geology
27. Geography
28. Botany
29. Zoology
30. Mathematics
31. Computer Science
32. Computer Science and Mathematics
33. Biology
34. Accounting
35. Business Administration
36. Public Administration
37. Marketing
38. Banking and Finance
39. Taxation
40. Economics
41. Geography
42. Mass Communication
43. Political Science
Adamawa state university cut off mark
The official cut off Mark of Adamawa state university is 160.
Adamawa state university school fees
The school fees of Adamawa state University are as follows:
Indegen N68,200.
Non-indegen N88,200.
Foreigners N98,000.
Adamawa state university hostel
The hostel accommodation of Adamawa state University is estimated to be N10,000.