School
kogi state polytechnic courses
In this article we shall be looking at kogi state polytechnic courses, cut off mark, school fees and it's Address.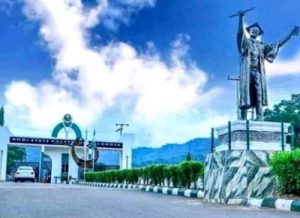 kogi state polytechnic
Kogi State Polytechnic was established in December 1992 by the 1st and 2nd Executive
Governor of Kogi State, Prince Abub akar Audu
through an amended edict No. 6 of 1994. The
Polytechnic took off in January 1993 at the Government Science Secondary School, Lokoja and Osara Campus with Dr. Isa I.A. as first Rector.
kogi state polytechnic courses
The following are the list of courses offered in kogi state polytechnic. These are:
1. Accountancy
2. Architectural Technology
3. Art and Design
4. Building Technology
5. Business Administration and Management
6. Civil Engineering Technology
7. Computer Science
8. Electrical / Electronics Engineering
Technology
9. Foundry Engineering Technology
10. Library and Information Science
11. Mechanical Engineering Technology
12. Metallurgical Engineering Technology
13. Mineral Resources Engineering
Technology
14. Office Technology and Management
15. Public Administration
16. Science Laboratory Technology
17. Statistics
18. Surveying and Geo-Informatics
19. Urban and Regional Planning
kogi state polytechnic courses and their cut-off mark
The official cut off Mark of kogi state polytechnic is 100.
kogi state polytechnic acceptance fee
The kogi state polytechnic Acceptance fees is estimated to be 10,000.
kogi state polytechnic school fees
The school fees of kogi state polytechnic are as follows:
Indegen N37,000.
Non-indegen N44,000.
kogi state polytechnic address
Kogi State Polytechnic is situated in
Lokoja, kogi state.
kogi state polytechnic email address
Kogi State Poly Registrar Email Address:
registrar@kogistatepoly.edu.ng