School
Saadu Zungur University Gadau Courses offered
In this article we shall be looking at all you to know about Saadu Zungur University Gadau, cut off Mark, school fees, Courses and hostel fees.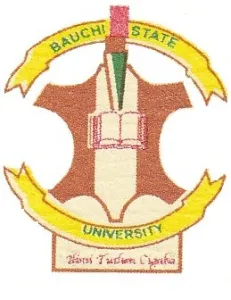 Saadu Zungur University
Saadu Zungur University is a state-owned university located in Bauchi State, Nigeria. Its main campus is in Gadau, with other campuses in Misau, Bauchi State.
courses offered in Saadu Zungur university
The following are the list of courses offered at Saadu Zungur university.
1. Accountancy / Accounting
2. Business Administration
3. Public Administration
4. Arabic Studies
5. English Language
6. Literature in English
7. Hausa
8. Islamic Studies
9. Education and Chemistry
10. Education and Computer Science
11. Education and Mathematics
12. Education and Biology
13. Education and Physics
14. Education and English Language
15. Law
16. Human Anatomy
17. Public Health Technology
18. Public Health
19. Pharmacology
20. Physiology
21. Biochemistry
22. Physics
23. Chemistry
24. Statistics
25. Botany
26. Zoology
27. Mathematics
28. Microbiology
29. Computer Science
30. Economics
31. Library and Information Science
32. Political Science
33. Sociology
Saadu Zungur university cut off mark
The official cut off Mark of Saadu Zungur state university is 170. Though it depends on the you want to study.
Saadu Zungur university school fees
The school fees of Saadu Zungur university is estimated to be N30,000 for indigen and N55,000 for non-indegen.
hostel Saadu Zungur university
The hostel accommodation of Saadu Zungur University is estimated to be N10,000 to N20,000