School
kaduna state scholarship
Are you a student, who has passion for education and lacking money to study? Here we bring you every details of Kaduna State scholarship.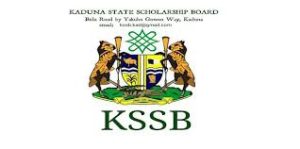 kaduna state scholarship board
The kaduna State government always releasing founds for kaduna State scholarship board to enable them to make a quick payments for all students who apply the scholarship. Do you want to apply Kaduna scholarship? Keep reading, we shall guide you how to apply Kaduna scholarship 2022.
kaduna state scholarship and loans board
The Kaduna State Scholarship and Loans Board have a mandate 'To identify, select and empower qualified citizens of Kaduna state to meet the current and future manpower requirements of the State while remaining globally competitive'.
Kaduna State Government is particular about ensuring that indigent students (poor and needy) have equal access to quality education as a level er to prosperity.
Kaduna State Scholarship Requirements
The following are the Requirements for Kaduna Scholarship. These are:
1- Be an indigene of Kaduna State.
2- You must be a student of an approved institution.
3- You must have good grades.
4- Students in Higher Institutions like the university, Polytechnics, monotechnics, College of Education are all expected to have a minimum CGPA of 3.0
5- Eligible candidates will have to go through screening where credentials will be verified.
6- Must provides First School Living Certificate (FSLC).
7- Must provide Certificate of Origin.
8- Statement of Result containing your CGPA (That is for Universities, Polytechnics, monotechnics and Colleges).
kaduna state scholarship application
You may wish to apply kaduna state scholarship after reading the above details. Below we will provide you the procedures.
How to Apply for 2022 Kaduna
State Scholarship
For you to apply kaduna state scholarship you must login to https://kdsg-scholarship.com