School
Taraba state polytechnic school fees
In this article we shall be looking at taraba state polytechnic school fees, cut off Mark hostel fees and courses offered.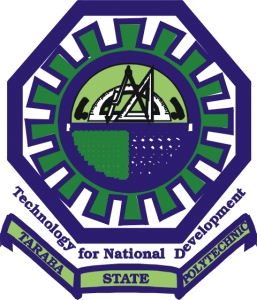 Taraba state polytechnic
Taraba State Polytechnic is a state owned
polytechnic located in Suntai, Taraba State.
Taraba State Polytechnic, Suntai, Taraba State has been officially accredited and/or recognized by the National Board for Technical Education (NBTE), Nigeria.
history of taraba state polytechnic
The establishment of Taraba State Polytechnic was initiated by the Administration of Navy Captain A.A. Afolahan in 1991. The Administration of Rev. Jolly T. Nyame put in place the necessary machinery for its take-off with the aim of commencing admission of qualified candidates into pre- National Diploma and National Diploma courses. The Edict Establishing the Taraba State Polytechnic was signed into law by the then Military Administrator, Col. Yohanna Dickson in
1994. This Edict was later amended by the Taraba State House of Assembly and came into enforcement on the 16th December, 2011.
The Technical Education Department of the College of Education Jalingo and the Staff Development Centre, Jalingo was taken over in 1994 to become the College of Science and
Technology (CST) and college of Administrative and Business Studies (CABS) respectively.
Courses offered in taraba state polytechnic suntai
The following are the list of courses offered in Taraba state polytechnic. These are:
1- Agriculture Technology
2- Electrical Engineering
3- Mechanical Engineering
4- Architecture
5- Building Construction and Quantity Survey
6- Land & Survey
7- Estate management
8- Accountancy
9- Public administration
10- Law
11- Business administration and management
12- Computer science Electrical/electronic engineering technology
13- Office technology and management
14- Science laboratory technology
15- Statistics/mathematics
Taraba state polytechnic cut off mark
The official cut off Mark of Taraba state polytechnic is 120.
Taraba state polytechnic school fees
The school fees of Taraba state polytechnic is estimated to be N35,000.
Taraba state polytechnic hostel fees
The hostel accommodation of Taraba state polytechnic is estimated to be N15,000.