Federal Government Girls College Bida also known as FGGC Bida. The Federal Government Girls' College Bida is an all-girls school founded in 14 October 1974, situated along kilometer 3, zungeru road, Bida, Niger State.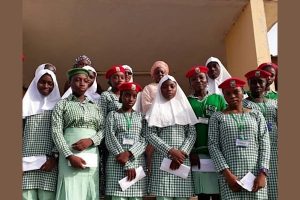 Federal Government Girls College Bida is among the 104, Federal Government owned Unity Colleges managed by the Federal Ministry of Education , Nigeria. Location of the school at Bida , Niger State . Bida is a Local Government Area in Niger State, Nigeria, A Nupe , speaking town.
Read Also
Federal Government College Minna
Requirements for Admission Into Federal Government Girls College, Bida
1. Candidates must be at least 11 Years of age and maximum of 17 years for him to be eligible for admission into FGGC Bida.
2. Candidates must pass the general common
entrance examination and score above FGGC Bida cut off mark.
3. Pay all necessary fees and must be ready to abide by the rules and regulations of FGGC Bida.
Also Read:
School of Nursing Bida
FGGC BIDA SCHOOL FEES
The FGGC Bida school Fees is estimated to be N80,000 to N90,000.
FGGC Bida Portal