School
kaduna polytechnic courses
The Kaduna polytechnic courses will be discusse in this article. Before then it's important we know every details of kaduna polytechnic.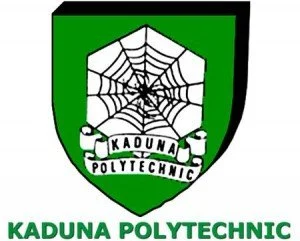 kaduna polytechnic
Kaduna Polytechnic is one of the earliest polytechnics in Nigeria, located at Tudun Wada area of Kaduna South local government of Kaduna state, North-Western Nigeria.
kaduna polytechnic address
No.a23 lathe close, Panteka housing estate Tudu wada kaduna, 800262, Kaduna.
info@kadunapolytecnic.edu.ng.
kaduna polytechnic courses
The following are the list of department in kaduna polytechnic. These are:
1. ACCOUNTANCY
2. AGRICULTURAL AND BIO-ENVIRONMENTAL
ENGINEERING TECHNOLOGY
3. AGRICULTURAL TECHNOLOGY
4. ARCHITECTURAL TECHNOLOGY
5. BANKING AND FINANCE
6. BUILDING TECHNOLOGY
7. BUSINESS ADMINISTRATION & MANAGEMENT
8. CHEMICAL ENGINEERING TECHNOLOGY
9. CIVIL ENGINEERING TECHNOLOGY
10. CO-OPERATIVE ECONOMICS & MANAGEMENT
11. COMPUTER ENGINEERING
12. COMPUTER SCIENCE
13. ELECTRICAL/ELECTRONIC ENGINEERING
TECHNOLOGY
14. ESTATE MANAGEMENT AND VALUATION
15. FASHION DESIGN AND CLOTHING
TECHNOLOGY
16. FOOD TECHNOLOGY
17. HOSPITALITY MANAGEMENT
18. INDUSTRIAL SAFETY AND ENVIRONMENTAL
ENGINEERING TECHNOLOGY
19. LEISURE AND TOURISM MANAGEMENT
20. LIBRARY AND INFORMATION SCIENCE
21. LOCAL GOVERNMENT STUDIES
22. MASS COMMUNICATION
23. MECHANICAL ENGINEERING TECHNOLOGY
24. MINERAL AND PETROLEUM RESOURCES
ENGINEERING TECHNOLOGY
25. NUTRITION AND DIETETICS
26. OFFICE TECHNOLOGY AND MANAGEMENT
27. PRINTING TECHNOLOGY
28. PUBLIC ADMINISTRATION
29. QUANTITY SURVEYING
30. SCIENCE LABORATORY TECHNOLOGY
31. SOCIAL DEVELOPMENT
32. STATISTICS
33. SURVEYING AND GEO-INFORMATICS
34. TEXTILES TECHNOLOGY
35. URBAN AND REGIONAL PLANNING
kaduna polytechnic cut off mark
The official cut off mark of Kaduna polytechnic is 120.
kaduna polytechnic acceptance fees
The kaduna polytechnic acceptance fess is N10,000.
kaduna polytechnic School fees
The school fess of Kaduna polytechnic is estimated to be N39,000
kaduna polytechnic portal
This is official website of Kaduna polytechnic https://www.kadunapoly.edu.ng