In this article we shall be looking at nupe firm and how it originated.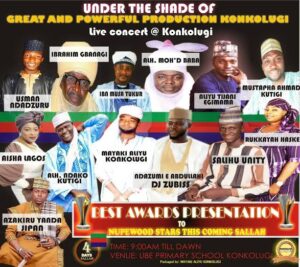 Nupe Firm
The prime-movers of the Nupe cinema started film-making since the late nineties into the early 2000s. Great Nupe personalities that birthed the idea of producing, acting and directing Nupe dramas/comedies on-screen are Late Sadisu Muhammad DGN, Prince Ahmed Chado, Late Prince Hussaini Kodo, M.B. Yahaya Babs and Jibril Bala Jibril. They are the people who made the move for Nupe dramas to be on-screen and are the founders of the modern-day Nupe Film Industry known as Nupewood.
History of Nupe Firm
Nupewood is a film and entertainment industry of all Nupe speaking people in Nigeria. The industry come into existence when film maker in Kogi, Niger and Kwara came together to form the I industry known as Nupewood.
The first Nupe movie released was title "Teacher Yakondunu" which make Salisu Muhammad popular across the nupe kingdom.
Nupewood has since produced more than a thousand entertaining movies in Nupe space to the millions of Nupe audiences.