In this article we shall be looking at zaaki azzay biography, Age, wife and his net worth.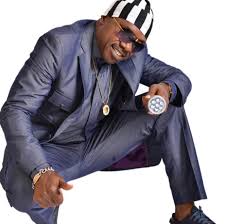 Zaaki Azzay
Zaaki Azzay is a well Recognize Nigeria hip- pop in the music Industry. He was born and brought up in Kaduna State, but he is an indigene of Vandeikya Local Government of Benue State.
Zaaki Azzay is Tiv by tribe and began his music Career in 1993 during Gen. Sani Abacha regime. He sang his first song in 1993 tittle "Na Me Go Marry Am". He followed up with other hits like 'Catch fire' which featured eLDee and 'Maata'.
Zaaki Azzay is known as pioneer of hip_pop in Nigeria.
Zaaki Azzay was interview by premium Time about if he was to rollover his career what will he wish to do? His reply was:
"I went on a three-year music hiatus and traveled out of the country without dropping any song. That was not a good idea. If I am to do something differently, I won't just go off completely and not release any song at all. I will still do at least one song.
Zaaki said so many things in his interview with premium Time but one of his famous question is;
What informed the decision to carry a torchlight
around?
He said; "I pioneered hip-hop in Nigeria. When I was starting there was no hip-hop in Nigeria and the torchlight was a covenant. That is the truth about the torchlight.
I was praying to God because I was doing a type of music nobody has ever done and would accept in Nigeria. It was critical for me and as I was praying. I remembered, there was a torchlight the security man kept in the room. I picked it and I prayed, "O God, you said we are the light of the world and the salt of the earth, with this torchlight, I am making a covenant that if you make me rich and famous, I will never derail from your way."
I will carry this torchlight forever to remind me of the covenant that I made with God. People think it's just fancy, but for me, it reminds me not to go against the will of the Lord in my career.
That is the reason my songs are not vulgar, you can't see naked girls in my video, it has never happened and you can never see that.
zaaki azzay age
Zaaki Azzay is 47 years old as of 2022. According Zaaki Interview by the vangaurd. He was ask;
When did you start your musical carrier"?
His reply was; I started in 1993, I have been singing on T.V in Kaduna, but professionally I released my first
album in 1993, I was just 18 years old then when I moved from Kaduna to Lagos in 1991.
zaaki azzay wife
Zaaki Azzay is blessed with and children. Zaaki spoke on marriage;
"I have had a bitter experience with marriage. I would advise young celebrities to consider settling down now that their careers are blossoming. If you don't settle down with the right person, at the end of the day, everything you have worked for, all the shows and business you are looking for and the name will be wasted by your wife or children. So it is very important for every celebrity to marry their life partners.
Don't just look at the beautiful girl and consider her eligible. It's very bad for one celebrity marriage to crash because it sets a bad example for a million people. So I think it's very important that celebrities should marry properly at the end of the day.
zaaki azzay net worth
Zaaki Azzay net worth is estimated to be N50 million.