School
prime polytechnic ajaokuta kogi state
In this article we shall be looking at prime polytechnic ajaokuta kogi state, courses offered, cut off Mark and school fees.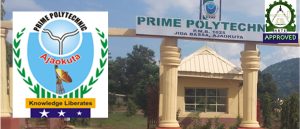 prime polytechnic
Prime Polytechnic is a school of international standard approved by Federal Government of Nigeria, It is basically conceived to train young Nigerians and international Community to attain their full potentials and develop cutting-edge insights and foresight needed to perform at their vintage best in their future careers and to be a positive influence in the society. Prime
Polytechnic produce candidates to be employer of Labour to better the economy of our great continent Africa and in the future dominate the entire world.
Prime Polytechnic Courses
The following are the list of courses offered in prime polytechnic. These are:
(A) SCHOOL OF ENGINEERING
(i) Department of Civil Engineering
(ii) Department of Electrical/Electronics Engineering
(iii) Department of Mechanical Engineering
(iv) Department of Foundry Engineering Technology
(B) SCHOOL OF TECHNOLOGY
(i) Department of Hotel & Catering Management
(ii) Department of Science Laboratory Technology
(iii) Department of Statistics
(iv) Tourism
(C) SCHOOL OF INFORMATION TECHNOLOGY
(i) Computer Science
(ii) Computer Operation
(iii) Computer Assembly & Repairs
(iv) Networking
(D)SCHOOL OF BUSINESS STUDIES
(i) Department of financial studies (Accountancy)
(ii) Department of Business studies (Bus. Admin. & Mgt.
studies)
(iii) Department of Secretarial Studies
(iv) Department of Marketing
(v) Department of Public Admin
CERTIFICATE COURSES (Ordinary & Advance)
ENGINEERING TRADES
(i) Agriculture Equipment and Implement Mechanic Works
(ii) Motor Vehicle Mechanics Works
(iii) Automobile Electrical Works
(iv) Electrical Installation and Maintenance Works
(v) Fabrication and Welding
(vi) Mechanical Engineering Craft Practice
(vii) Electronics Works
(viii) Refrigeration & Air –conditioning Practice
(ix) Vehicle Body Building
(x) Light Vehicle Repair Works
(xi) Instrument Mechanics Works
(xii) Appliance Maintenance and Repairs
(xiii) Foundry Craft Practice
(xiv) Marine Engineering Craft Practice
(xv) Ship Building Craft
(xvi) Computer Craft Studies
(xvii) Animal Husbandry
(xviii) Fisheries
(xix) Photographic Practice
(xx) Film Making and Production
(xxi) Poultry Farming
CONSTRUCTION TRADE
(i) Bricklaying, Block Laying & Concreting
(ii) Carpentry & Joinery
(iii) Furniture Making
(iv) Machine Wood Working
(v) Painting and Decoration
(vi) Plumbing and Pipe Fitting
(vii) Drughtmanship Craft Practice
MISCELLANEOUS TRADE
(i) Cosmetology
(ii) Men's Garment Making
(iii) Ladies Garment Making
(iv) Catering Craft Practice
(v) Leather Trades
(vi) Printing Crafts Practice
(vii) Textile Trades
(viii) Graphic Arts
(ix) Ceramics
(x) Tourism
BUSINESS STUDIES
(i) Secretarial Duties
(ii) Book – Keeping
(iii) Salesmanship
SCHOOL OF THEOLOGY
(i) Certificate in Theology
(ii) Certificate in Missionary
(iii) Certificate in Urban and Cultural Missionary
(iv) Certificate in Church Planning and Management
(v) Certificate in Church Administration
prime polytechnic cut off mark
The official cut off Mark of prime polytechnic is 100.
prime polytechnic school fee
The school fees of prime polytechnic is estimated to N60,000 to N80,000