Uganda
kampala university courses and tuition fees
Courses offered in Kampala University
In this article we shall be looking at kampala university courses and tuition fees.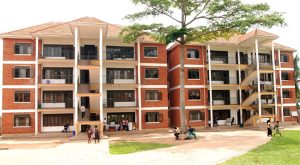 kampala university Uganda
Kampala University is a fountain of knowledge, which produces holistic and all round graduates who become vanguards of change in the community.
Kampala University is a fully fledged, private, chartered, recognized and accredited university in Uganda.
courses offered at kampala university
The following are the list of courses offered in Kampala University. These are:
1- Accounting.
2- Banking and Finance.
3- Sales and Marketing.
4- Human Resource Management.
5- SWASA
6- Mass Communication
7. Political Science
8. Public Administration
9- Development Studies
10- Guidances & Counseling.
11. Radio and television production.
12. Radio and television news writing.
13. Introduction to public relations.
14. News Editing and Design.
15. Reseach writing.
16. Art of public speaking.
17. Hiv/Aids Counseling.
18. Crisis Management.
19. Martial Counselling.
20. Stress Management.
21. Group and family counseling.
22. Development policy planning.
23. Internship training.
24- Department of Art and Design Education
25- Department of Industrial and Fine Arts
26- Department of Industrial Design
27. Bachelor of science Agriculture.
28. Bachelor of Science Agriculture with Education.
29- Computer Science and Information
Technology (BCSIT)
30- Mathematics and Geography
31. History and Religious studies & ethics
32. Physics and Chemistry
33. Biology and Agriculture
34. Chemistry and Physics
35. Agriculture double main
36. Mathematics and Basic Integrated Science
37. Special Needs Educationdouble main
38. Sports Scienceand Basic Integrated Science
39. Home Science and math
40. Computer ScienceMathematics
41. Geography and History
42. Religious Studies and history
43. English Language and Social Studies
Kampala University Tuition Fees
The school fees of Kampala University is estimated to be UGX 300,000.
kampala university hostels
The Dean of Students Office is responsible for all students hostel accommodation. Over 4000 students accommodation spaces, Kampala University proud to monitor students' safety and health throughout academic years. Dean of Students Office is responsible for Residence Management and Life, Finance Administration, Placement Management, Accommodation and Maintenance Management, Student Support – Residences, Residence Systems and Food Services. It is mandatory that all "First year international students" reside on campus because they are fresh in the country.
kampala university website
Visit official KU website for more details:
https://www.ku.ac.ug/