School
School of Aviation Zaria courses
The School of Aviation Zaria courses will be discuss in detail.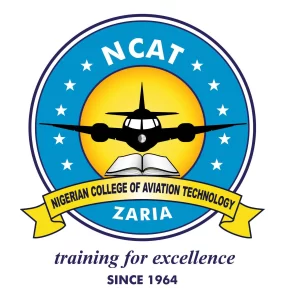 school of aviation zaria
The Nigerian College of Aviation Technology is a higher education institute in Zaria, Kaduna State, Nigeria. It is funded by the Civil Aviation Department in the Nigerian Federal Ministry of Aviation. Formerly known as the Nigerian Civil Aviation Training Centre, the school was established in 1964.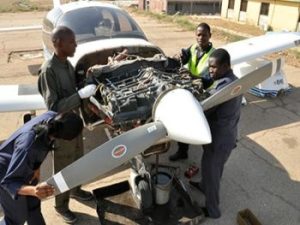 List of Courses offered in School of Aviation Zaria
The following are the Courses offered in school of Aviation Zaria. These are:
1- Private Pilot Licence Course (PPL)
2- Instrument Rating (IR)
3- Commercial Pilot Licence Course (CPL)
4- Multi-Engine Rating (MER)
5- Standard Flight Operation Course (SFO)
6- Standard Flight Operation Refresher Course (SFOR)
7- Dispatcher Currency
8- Cabin Crew Initial Training
9- Cabin Crew Conversion Course
10- Cabin Crew Recurrent/Re-qualification
11- Multi Crew Coordination (MCC)
11- Jet Orientation Course (JOC)
12- Air Traffic Safety Electronic Personnel(ATSEP) Pre-License Course
13- NAVIGATION AIDS EQUIPT MTCE (Trainair Plus STP)
14- Air Navigation System Management Course
15- Alcatel DVOR Equipment Maintenance (Trainair STP)
16- Surveillance Radar Principle Course
17- Secondary Surveillance Radar Principle Course
18- Basic Airfield Ground Lighting System Course
19- Airfield Ground Lighting System Maintenance Course
20- Airport Power Supply System (Operation and Maintenance of Diesel Engine Generator)
21- Airport Power Supply System (Operation and Maintenance of Refrigeration & Air-Conditioning System)
22- Airport Power Supply System (Operation and Maintenance of UPS & Solar Power System)
23- Aeronautical Telecommunication Engineering Diploma
24- Diploma in Air Traffic Safety Electronics
25- Air Traffic Safety Electronics Concept
26- Computer Installations, Maintenance and
Repairs
27- Computer Networking
28- Database Management System Using MS
Access
29- Linux Operating
System
30- THALES CVOR EQUIPMENT MAINTENANCE
How To apply for school of aviation zaria
Visit NCAT website at https://www.ncat.gov.ng/
portal/applicant/index for online Admission.
Application form(s) Application form-Ten Thousand Naira Only (N 10,000.00).
All completed application forms are to be
accompanied with evidence of payments into the College account at any bank.
For more Information Visit school of Aviation website here
School of aviation zaria tuition fees
The school of aviation Zaria school fees depends on the course you choose to study.
The following are the courses and their fees.
1- Standard Pilot Course N7,500,000
2- Private Pilot Licence Course N2,500,000
3- Instrument Rating N1,500,000
4- Commercial Pilot Licence Course N2,500,000
5- Multi-Engine Rating N1,500,000
6- Night Rating N600,000
7- Instrument Renewal (Simulator) N125,000
8- Standard Flight Operation Course N748,000
9- Standard Flight Operation Refresher Course
N1,50,000
10- Dispatcher Currency N96,000
11- Cabin Crew Initial Training N366,400.00
12- Cabin Crew Conversion Course N66,500.00
13- Cabin Crew Recurrent/Re- qualification
N80,000.00
14- Multi Crew Coordination (MCC) $3,000.00 (USD)
15- Jet Orientation Course (JOC) $3,000.00 (USD)