School
Nuhu Bamalli polytechnic zaria list of courses
The Nuhu bamalli polytechnic Zaria list of courses shall be discuss in this article. Before then let look at some important information about the school.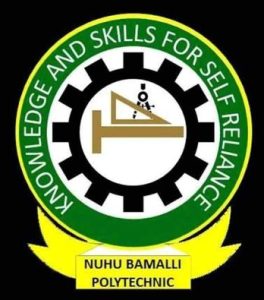 Nuhu bamalli polytechnic zaria
Nuhu Bamalli polytechnic Zaria is state own tertiary institution situated at Zaria, kaduna state, Nigeria.
History of nuhu bamalli polytechnic Zaria
Nuhu Bamalli Polytechnic is a tertiary education institution in Zaria Kaduna State, Nigeria. The polytechnic was established on 2 February 1989 by the Kaduna state government to provide training and development techniques in the Field of engineering, applied science, commerce and other spheres of learning.
Courses offered in nuhu bamalli polytechnic zaria
The following are the list of courses offered in Nuhu Bamalli polytechnic Zaria.
1. Accountancy
2. Agricultural Engineering / Technology
3. Agricultural Technology
4. Architectural Technology
5. Banking and Finance
6. Building Technology
7. Business Administration and Management
8. Civil Engineering Technology
9. Computer Engineering
10. Computer Science
11. Electrical / Electronics Engineering
Technology
12. Estate Management and Valuation
13. Mass Communication
14. Mechanical Engineering Technology
15. Office Technology and Management
16. Public Administration
17. Quantity Surveying
18. Science Laboratory Technology
19. Statistics
20. Urban and Regional Planning
Nuhu Bamalli Polytechnic cut off mark
The official cut off Mark of Nuhu Bamalli polytechnic Zaria is 120
Nuhu bamalli polytechnic zaria school fees
Nuhu Bamalli Polytechnic school fees is estimated to be ₦47,000 for for new students. While the Returning students pays less than that.
Nuhu bamalli polytechnic zaria address
Address: KM 5, Zaria-Kaduna Express Way, PMB 1061, Zaria, Kaduna State, Nigeria. Email:
Info@nubapoly.edu.ng.
Nuhu bamalli Portal