School
School of Nursing kontagora
School of Nursing Kontagora is located alone Sokoto/yauri road, Kontagora, Niger state.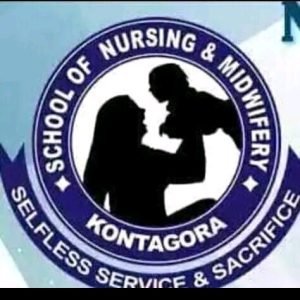 Niger sate school of Nursing Kontagora
The Niger State Government under the leadership of Abubakar Sani Bello the executive Governor of Niger State in his quest towards improving standards in health sector and developing human capacity that will facilitate the required standard for midwifes in and outside the state in line with the health sector, decided to establish the present School of Midwifery in March 2018 which now headed by Mrs. Jibril Binta K. An application for its establishment was then submitted to the Nursing and Midwifery Council of Nigeria and an initial inspection visit was made in 2018 to give a provisional approval for recruitment and training of Two sets of Basic Midwives yearly.
The school since then has worked closely with the Council, using their curriculum. The School has been built in conformity to meet the standard of Nursing and Midwifery Council of Nigeria. It has Required Basic Experimental training tools, well structured Class Rooms, Experienced Tutors, Standard Hostel Accommodations, good Security, good transportation and clean environment to comfort your learning.
school of nursing kontagora school fees
The school fees of school of Nursing Kontagora is estimated to be N50,000 to N60,000.
School of Nursing Kontagora portal
This is the official portal of school of Nursing Kontagora. https://nigerconursingsciences.edu.ng/school-of-midwifery-kontagora