School
federal polytechnic mubi school fees
In this article we shall be looking at federal polytechnic mubi school fees, courses offered, cut off Mark and hostel fees.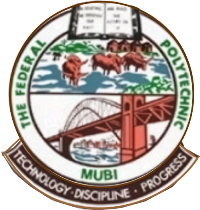 federal polytechnic mubi
The federal polytechnic mubi is federal own polytechnic which is located in mubi one of the popular city in Adamawa state.
History of Federal Polytechnic Mubi
The Federal Polytechnic, Mubi is one of the seven Federal Polytechnics established by Decree No. 33 of 1979.
federal polytechnic mubi courses offered
The following are the list of courses offered in Federal Polytechnic Mubi. These are:
1- Biological Science Technology
2- Chemical science Technology
3- Computer science
4- Food Science and Technology
5- Mathematics and Statistics
6- Nutrition and Dietetics
7- Hospitality Management Technology
8- Science Laboratory Technology
9- Leisure and Tourism Management
10- Agricultural Technology
11- Agricultural and Bio-Environmental Engineering Technology
12- Animal Health and Production Technology
13- Accountancy
14- Bussiness Administration and Management
15- Purchasing and Supply
16- Public Administration
17- Legal Studies
18- Office Technology and Management
19- Library and Information Science
20- Electrical/Electronic Engineering Technology
21- Mechanical Engineering Technology
22- Civil Engineering Technology
23- Computer Engineering Technology
24- Chemical Engineering Technology
25- Surveying and Geoinformatics
26- Quantity Surveying
27- Estate Management Evaluation
28- Architectural Technology
29- Environmental Science
30- Urban and Regional Planning
31- Building Technology
32- Pre-ND Science and Engineering
33- Prelim Social and Management Sciences
34- General Studies
federal polytechnic mubi school fees
The school fees of federal polytechnic mubi is estimated to be N45,000.
federal polytechnic mubi cut off mark
The official cut off Mark of federal polytechnic mubi is 120
federal polytechnic mubi hostel fees
The hostel accommodation of federal polytechnic mubi is estimated to N10,000.
Federal Polytechnic Mubi address
federal polytechnic mubi is situated in mubi, Adamawa, Nigeria.
federal polytechnic mubi website