Apply Niger state scholarship 2022.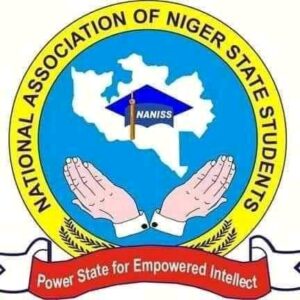 In this article, we will be talking about what you need to do before you apply Niger state scholarship 2022, its payment, eligibility and requirements.
Niger State Scholarship
Board
The Niger state scholarship board was established in the year 1976 when the state was created.
The sole responsibility of the board is to disburse government grants to all indigenous students of Niger state in all tertiary institutions (home or abroad) to cater for their welfare and sustenance throughout their study year.




A major advancement came to the scholarship board to serve you better in May 2007 during the tenure of Dr, Muazu Aliyu Babangida. Taliban Minna, Sodangi Nupe. G.C.F.R.
Now due to the statutory changes, you as a student can enjoy regular and uninterrupted payment of scholarship grants.
Objectives of the Niger State
Scholarship Board
1- To provide access to post-secondary edition for both residents and indigene of the state.
2- Provide opportunities for recipients to undertake overseas programmes which intend to enrich their intellectual exposure.
3- To promote and facilitate the pursuit
of academic excellence by the
recipients in their various field of
study.
4- To encourage academic competition and collaboration to bring out the best among the beneficiaries.
5- Encourage beneficiaries to enter
specialized fields of study that has a direct impact on adding value to the state.
Requirements Niger State Scholarship
For you to be eligible for any of the various scholarship schemes, you must have some important documents.
The following are the requirements for Niger State Scholarship.
1- Be an indigene of Niger state as recognized by official declaration (birth
certificate and certificate of origin).
2- You must have original JAMB and school admission letters bearing information about your year of entry, course of study and course duration.
3- You must have SSCE / GCE O' level certificate.
4- Relevant form of identification like School ID or Admission later for fresher's.
5- Possess a valid full-time admission in any of the recognized Nigerian public university or foreign institutions of higher learning.
6- You must possess a written
recommendation from a respected
member of your community attesting to your good behavior.
Lastly, after being selected, you can formally collect your attestation letter including the terms and conditions.
How To Apply NANIS Scholarship
1.Visit www.nssb.org
2. From the right top of the home page click either login or register if you have not created your login account. Here you will be requested to provide the following information.
a. Matric number/Registration Number
b. Phone number
c. Email Address
d. Institution
e. Password and confirm password
Note: you must provide the valid and correct information
3. Login by using your Mat number/Registration Number as Username and password then click login
4. After successful login from the top left Conner of the page click APPLICATION to open your menu
5. Click at profile and read the application requirements before you start the filling the application form.
Complete the specific form for the
relevant scholarship plan you are
expected to be a beneficiary of.
(Download the prescribed form from the website, complete it and submit it to the board. You can also do it online on the scholarship board website).
You must submit the completed form within the time limit to meet the deadline.
How much does scholarship pay?
The Niger state scholarship board pay every student the sum of N13,500. But medical and engineering students get more than this.
Conclusion
If you are a Niger State indigene and you are struggling financially to sponsor your education. You just need to read the above
information and act on it. In case of further inquiries, you can email them provided in their official website.
Also you can Reach them at scholarship board Minna, Niger State.
Thanks for Reading and Don't forget to share to your love one's.