Biography of A.A Zakari
Abdullahi Aliyu Zakari was born at Mantafien in Gbako Local Government of Niger state. He grew up in Kpakungu Area, Minna, Niger State.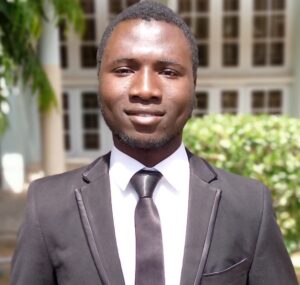 Early Life and Education Career
He studied Qur'an with his cousin brother Mallam Muhammad Adamu (Shugaba).
Wherein he had his elementary education at Limawa Model Primary School, Minna. In 2009, he then gained admission into junior secondary school, the same school, Day Secondary School Limawa, Minna where he obtained his Junior Secondary School Certificate in 2011 and later proceeded to Zarumai Model Secondary School, Minna where he obtained his SSCE Certificate in 2014.
In 2016, he then proceeded to Fati Lami Abubakar Institute for Legal and Administrative Studies, Kpakungu Minna, Niger state. He earned his Diploma in Common and Sharia Law in 2018.
He is currently running his Degree Program at University of Maiduguri.
Career
Abdullahi Aliyu Zakari Mantafien is a blogger, vblogger, content Creator, copywriter and Video Creator.
Abdullahi Aliyu Zakari Mantafien is the C.E.O of Legalresearch.com.ng, Legal Research Tv, Nupefiles.com and developer of www.Ndagiabdullahi.com and www.KinNupe.com and also a moderator among others.
Character
He is gentle, calm and trustworthy. His character is worth examplery to others of his age group. He is trying his best to follow the footstep of our beloved Prophet Muhammad (S.A.W), may peace and blessing of Allah be upon him. So much that he gives himself a nickname known as Mr. Sunnah but his most popular nickname is Mr,Invincible.
On the 16 November 2020 he wrote on his social media handle that; all his nicknames has been withdrawn. He prefers people calling him A.A Zakari
Politics
He is currently the Treasurer of Nurul Faila youth Association Kpakungu, President of Vision with Action Coprative, Provost Masha Of National Youths Solidarity forum, P.R.O of Niger state Law students Students Unimaid Chapter and National P.R.O of Niger state Law students National body and Nakowa Peace and Unity Organization where he similarly holds a post Assistant Secretary General, also a former Financial Secretary of Gbako Students Association Flailas Chapter and Assistant Treasurer of Muslim Students Society (M.S.S) Flailas 2017/2018.