S.L FUNTUA was Born to the family of late Malam Lawal Umar Dankwangila is our today's icon whose name remains Sulaiman Lawal Funtua.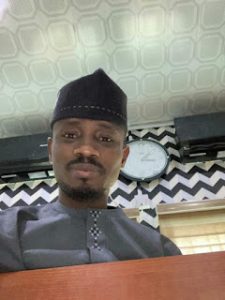 Early life and education
Sulaiman Lawal Funtua had his elementry education at Gudindi Model Primary School, Funtua in the year 1995 before he successfully hinged on the juicy back of Government Day Secondary School, Funtua where he obtained his senior secondary school certificate in 2006.
He bagged his NCE from Zamfara State College Of Education, Maru in 2011. Being a passionate literati and concupiscent linguist, he taught English language and Literature-in-English in a number of prominent secondary schools within Funtua metropolis, including Focus International School, Funtua.
In 2015, he got an admission into Ahmad Bello University, Zaria to study 'Law' where he has been a committed MSSN Amir of his beloved class right from their 200L to date. He was equally proud mentor of U19 Namlas Whatsapp Group.
Character
He is known to be a gentle, humble and dedicative. He is social and fond of cracking jokes.
Sulaiman Lawal Funtua was a former chief-editor of Katsina State Law Students' Association and one of the two Founders of Funtua Law Students' Association.
Though handling his strenuous course at the university, his pedagogical passion spurred his free hours to Madallah Advaced College Of Studies, Zaria where he had been teaching Literature-In-English.
He is a seasoned essayist, poet, linguist and blogger/Vlogger.