Salihu S Jipan was born at Jipan, Lavun Local Goverment Area of Niger State, Nigeria.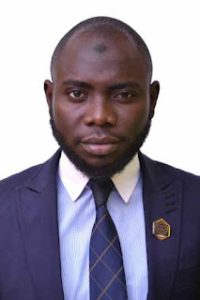 Salihu S Jipan had his elementary education at Limawa model primary school, Minna, Niger state in1999-2003. And his secondary education at the Government secondary school (GSS Father O'Connell) Minna, Niger state in 2004-2010.
He is a holder of Certificate in common Law and Shari'a from the Fati Lami Abubakar Institute for legal and administrative studies Minna. And Diploma in Common Law and Shari'a from the same institution from
2012-2013.
Salihu Sulaiman Jipan Obtained his L.L.B and Shari'a from faculty of law Ahmadu Bello University Zaria.
During his time at Ahmadu Bello University Zaria, his penchant for litigation as a student has earned him the status of a life partner at the great Liberty chambers, Faculty of Law Ahmadu Bello University Zaria. He was the Editor-in-chief at the chambers in the year 2016/2017 academic session and received a robust appointment in the subsequent academic year as the Chief Litigation officer of the chamber.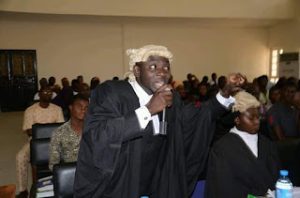 Salihu S Jipan has appeared as counsel representing parties in suits before the Students Representatives Council Court of his University in many occasions. At his 200level, he lead a team of three students advocates to Represent the then Chief Judge of the Ahmadu Bello University Students court, Hon. Justice Alhassan Dauda, in the suit: Balogun Sofiyullahi v. Chief Judge ABUSRC Court and 2 ORS and got the matter stroke out after filling a Notice preliminary objection, challenging the jurisdiction and Competency of the court. He did the matter against his bossom friend, Balogun sofiyullahi (the applicant) and fortunately for them both, that was the beginning of their journey into a successful students advocating.
Salihu S Jipan, has represented his faculty in both Local and National moot competitions such as the Hon. Justice Walter S. N. Onnoghen National Mooting Championship hosted by Faculty of law university of Calabar dated the 26th Day of October, 2017 and his team was placed 3rd position. They received an excellent award of best brief in the competition. He also appeared in the 2nd Lawsan National moot competition, Lagos 2018 and greatly made
his mark.
Between February and July 2018, he recorded yet, another success against Kabiru Tanimu Turaki Chamber, Usman Danfodio University, Sokoto and Liberty chamber, Bayero University Kano at a different National mooting. He also participated at the opening moot trial at the 14th Annual National Seminar of Muslim law students (NAMLAS) held at the Faculty of law, Misau Campus, Bauchi State University Gadau and many others.
He has participated in a litigation workshop organized by the Annur chambers, faculty of Law Ahmadu Bello University, Zaria and facilitated by the Chairman, Young lawyers' forum Zaria Chapter.
In February, 2020 Salihu S Jipan, was a facilitator at the two days litigation workshop
organized by Liberty Chamber Bayero University Kano and has anchored many online litigation classes including the one organized by the National Association of Niger State Students (NANISS) National Headquarters.
He is great passion for litigation and practice of law has afforded him an opportunity to listen to His Lordship Hon. Justice Musa Dattijo Muhammad JSC at his Chamber at the Supreme Court on a special visit. He also had the opportunity to listen to and addressed His lordship Hon. Justice Aliyu M. Mayaki, Former Chief Judge, Niger State which earned him positive comments from my Lord. From the Bar, he is privileged to meet with some exalted members of the Silk at a different fora respectively.
Ibrahim Isyaku, SAN and Prof. Ernest Ojukwu, SAN are among the few he has met so far and the experiences are quite amazing.
In the previous academic year, he served as the Chief Judge, High court in The Judiciary Faculty of law, Ahmadu Bello University Zaria and on the 18 February, 2021. he was comfirm to served as the Chief justice ABUSRC court, ABU.
He finds pleasure in creative and academic writings. He has published his article in some reputable student and online platforms. He's a member of Creative writers' Club (CWC) Ahmadu Bello University, Zaria (Kongo campus) where he has held some positions too. He was the General Secretary Student Union Government, Fati Lami Abubakar Institute for legal and Administrative Studies in the 2012-2013 Academic session. Also, he was one time President Dassun Ward students Association (DWSA) and Chairman, Independent Electoral Committee (IELCOME) National Association of Niger State Students (NANISS) Ahmadu Bello University Zaria Chapter in the year 2018.
He was former President of National Association of Niger State Law Students (NANIGLAWS) 2018/2019.
He is a author of two books. My brother's wife, a collection of Nupe short stories and Ganni the festival. He is an intern at the Jurist Consult advocate and legal consultants, Minna from 2013 till date.
If you want your Biography to be publish here contact us:
+2347068749346.
Email us alzakariyah10@gmail.com
Thanks.