As we all know Niger state has many tribes and these tribes are interrelated with each other.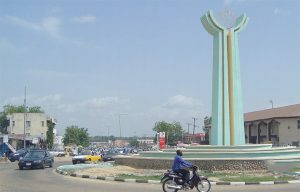 Nupe been the most populated language in Niger state which they dominate every corner of the state.
List of Tribes in Niger state
The following are the list of languages in Niger state. These are;
1- Nupe
2- Gbagyi
3- Kamuku
4- Dibo
5- Kakanda
7- BassaNge
8- Busa
9- Bisã
10- Boko
11- Laru
12- Reshe
13- Basa-Gumna
14- Tanjijili
15- Gwandara
16- Kupa
17- Acipa
18- Tsishingini
19- Gupa-Abawa
20- Asu
21- Tsikimba
22- Tsuvadi
23- Kami
24- Cicipu
25- Baangi
26- Rogo
27- Shama-Sambuga
28- Adara
29- Kadara
30- Basa-Gurmana
31- Pangu
32- Gwandara
33- Tanjijili
34- Cahungwarya
35- Gurmana
36- Fungwa
37- C'Lela
38- ut-Hun
How many tribes are there in Niger State?
We have up to 40 Tribes in Niger State.
What language is spoken in Niger State?
Niger State has 4 to 5 most spoken languages which includes; Nupe, Hausa English and Gbagyi.
The above-mentioned tribes are those we get to know in our research, they might be some tribes that are unknown to us. Please kindly comment below any tribe that is exclude from the list. Thanks.