In this article we shall be looking at tribes in kogi state, villages in kogi State, history and local government.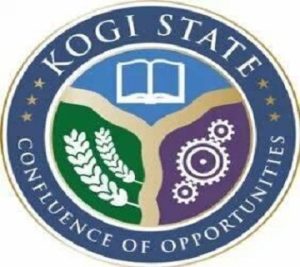 history of kogi state
Kogi state was created in 1991 from parts of Kwara State and Benue State. Igala is the majority ethnic group in the state. The state as presently constituted, comprises the people of the Kabba Province of Northern Nigeria. One of the first Qadi in the Kogi State was Faruk
Imam.
tribes in kogi state
The following are the list of tribes in kogi state. These are:
1- IGALA
2- BASSA-NGE
3- BASSA-KWOMU
4- EBIRA(TAO)
5- EBIRA(KOTO)
6- OKUN
7- OWORO
8- OGORI
list of villages in kogi state
The following are the list of villages and towns in kogi state. These are:
1- Abuse Bassa
2- Achabo
3- Acheni
4- Adaba
5- Adabode
6- Adagima
7- Adama
8- Adamuro-Bassa
9- Adanya
10- Adigi-Gwari
11- Adiho
12- Adinjere
13- Adohu
14- Adoki
15- Afanya Bassa
16- Afoto Giwa
17- Agaboshi Gwari
18- Agaga
19- Agbarionya
20- Agyara
21- Ahoko
22- Aiyara-Gbanagana
23- Ajanagu
24- Ajita Bassa
25- Akabu
26- Akabu-Anuuya
27- Akori Bassa
28- Akpabi
28- Akpaku
29- Akpara
30- Akpasu
31- Akpo
32- Akpogu
33- Akpori Bassa
34- Akyara Bassa
35- Alagba
36- Amoko
37- Anegbaki
38- Aniura
39- Apashi
40- Araaba Arakpo
41- Arawe
42- Aseni
43- Ashishi
44- Ataki
45- Balu Akure
46- Bassa
47- Behu
48- Bibiroko
49- Bigitita Bassa
50- Birigo Bassa
51- Bishiwo
52- Bitizuba Bassa
53- Bori-Bassa
54- Chakaruku
55- Chigbeche Bisa
56- Chikara
57- Dangare
58- Deneku-Bassa
59- Dillo Ashina
60- Dillo-Bassa
61- Dogbo
62- Duduku-Bassa
63- Dugbeji
64- Ebeje
65- Ebimikpo
66- Edeha
67- Ekpegi
68- Ekpurka
69- Enyikabu
70- Ereyi
71- Eshikabu
72- Eshikaku
73- Ete
74- Fereke
75- Gabo Nyenyi
76- Gainabi
77- Ganagedo
78- Gbagede
79- Gbange
80- Gbarada Bassa
81- Gbarake Bassa
82- Gbaramu-Bassa
83- Gbendu
84- Gbodege
85- Gbodogo
86- Gbogboro
87- Gbogu-Bassa
88- Gbugbudu
89- Geba Bassa
90- Ginirnya
91- Gitata
92- Gozaki
93- Gujuro-Afuta
94- Gumbo
95- Guraro Bukwai
96- Ibbe Gwari
97- Idu Igbira
98- Iganuma
99- Igbogo Bassa
100- Bassa
101- Ikumo
102- Irada
103- Iraki
104- Irako
105- Ironodu
106- Izene
107- Kaibe
108- Kallo
109- Karagba
110- Karitata
111- Kasuwa
112- Kekere
113- Kime Bassa
114- Kokoshi
115- Koton-Karfe
116- Kpabkanki Bassa
117- Kpakpara Gakiya
118- Kpakpazi
119- Kpariku
120- Kpataku
121- Kpokpplobi Bassa
122- Kwakwa Goro
123- Kwelu
124- Kworaki
125- Kyanu Bassa
126- Lapai Bassa
127- Lasaniya
128- Logoji Gogo
129- Madalla Gwari
130- Maiwa bassa
131- Makpa
132- Makpa Aubiriki
133- Mangoro Bassa
134- Manko Bassa
138- Merere Bassa
139- Mozu-Ete
140- Napoko
141- Narawanti
142- Noge
143- Nohi Gwari
144- Numai
145- Nyaba
146- Obaye Ubbo
147- Obobo
148- Odake
149- Odama
150- Odanyi Igbira
151- Odda
152- Odugba
153- Ofoko
154- Ogase
155- Ohimigusa
156- Ohimozi Bassa
157- Ohokanga
158- Ohwehuru Bassa
158- Ohwehuru Nupe
159- Oji
160- Okele
161- Okofi
162- Okpaka
163- Okparake
164- Okporudu Okppzogi
165- Oleyangana Igbira
166- Omani
167- Omoke
168- Onbu
169- Orehi
170- Osakpa-Igbira
170- Osoku-Agbira
171- Osppridu
172- Osuku
173- Ozagi
174- Ozahi
175- Ozugbe
176- Pand Gbara
177- Poku
178- Rambo Bassa
179- Rekabeba Bassa
180- Riyiya Ganagana
181- Robomi
182- Rokpokpo-Gufaci
183- Sabo-Gwari
184- Samariga
185- Sansanyi
186- Sanunariyaa
187- Senseni
188- Seregyanama Bassa
189- Shagaya
190- Shedema
local government in kogi state
The following are the list of local government in kogi state.
1. Adavi
2. Ajaokuta
3. Ankpa
4. Bassa
5. Dekina
6. Ibaji
7. Idah
8. Igalamela-Odolu
9. Ijumu
10. Kabba/Bunu
11. Kogi
12. Lokoja
13. Mopa-Muro
14. Ofu
15. Ogori/Mangongo
16. Okehi
17. Okene
18. Olamabolo
19. Omala
20. Yagba East
21. Yagba West