Today we will look at some places in Minna. Minna been the capital city of Niger State. This is the city where two former head of state of Nigeria reside. Minna is one of largest city in Nigeria which gave him advantage of having beutiful places in it.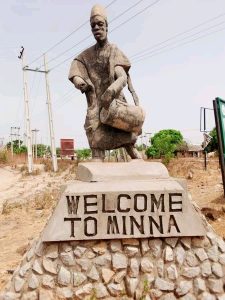 Minna City
Minna is one of the city of Niger State with Latitude and longitude coordinates are: 9.583555, 6.546316.
Minna is a large community in central Nigeria, with the population is estimated to exceeding 300,000 people. It is one of the largest cities in the country, with two large ethnic communities, the Gbagis and the Nupes residing there. It is an agricultural spot famous with producing Yam, Maize, Amaranth, Jutemallow, Agusi mellon, Tomato, Roselle, Rice, pepe, water leaf, Lettuce, Bitter leaf, mango, Fluted pumkid Soya beans, Groundnut, Fodder, Banana e.tc.
Historically, there were plenty of gold mines around the area, with their number currently
decreasing. Local industries include leather producing and metal processing.
List of Places in Minna
The Following are some beautiful places in Minna. These are:
1- Yahuza Suya Spot Minna.
2- Royal Guest In Minna.
3- Ostrich Bakery
4- Land Mark Bakery
5- Murtala Park
6- Sadiya guest House
7- Dogon Koli Hotel
8- Hydro Hotel
9- Vagush Hotel
10- Scopion House
11- Gidan Matasa
Places in minna niger state
The following are the fun place in Minna Niger State.
Tourist attractions in minna nigeria
Murtala Park is located at Bosso, minna, Niger State.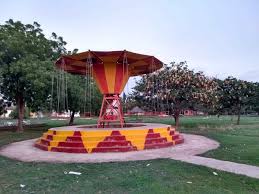 murtala park offers the following services:
1- Relaxation
2- Rides
3- shows.
4- Space for your occasions e.g weddings,birthdays,parties etc.
Ostrich Bakery is located at Tunga, opposite G.T Bank minna, Niger State.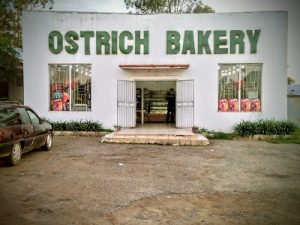 Ostrich Bakery offers Eatery only.
Vagush Hotel is located at commissioner quarters in minna, Niger State.
Vagush Hotel offers the following sevices:
1- Lodging of visitors.
2- Entertainment Show.
3- Space for your occasion.
4- Relaxation
5- Eatry.
Dogon Koli Hotel is situated at a city gate opposite V.I.O office Minna, Niger State.
Dogob koli Hotel offered the following services:
1- Lodging of Visitors.
2- entertainment show.
3- Eatery
4- Space for your occasion
Yahuza Suya Spot is located along Ketaran Gwari opposite old Secreteriate Minna, Niger State.
Yahuza Suya Spot participate on the following services. Such as:
1- Eatery
2- Relaxation
3- Attraction
Below are the few of the beautiful places in Minna.
Thank you for Reading