nupe Songs. In this article, we shall be looking at nupe Songs and how it originated.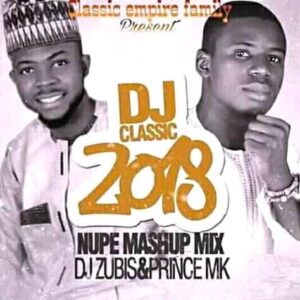 Nupe music
Nupe traditional music is sung by the "Ningba" which means musician(s) while the Enyanicizhi beats the drum. Legendary Nupe singers of memory include people like Hajiya Fatima Lolo, Alhaji Nda'asabe, Hajiya Nnadzwa, Hauwa Kulu, Baba- Mini, Ahmed Shata and e.t.c.
According to Ambassador Solomon Yisa. "Music is a medication that purify the heart".
History of Nupe music
Nupe people are generally lively and happy people. They enjoy entertainment in the form of music.
Traditional music with folksongs are prominent features during marriage ceremonies at both the bride's and groom's houses. It is an occasion where friends and well-wishers come over to dance and spend money to the praise singers as a clear demonstration of love and best wishes.
In the past, women dominate praise singing in Bida areas, but men feature prominently in Lafiyagi area. The youths have captured the scene in Bida area in recent years with the emergence of Nma Gongoni and Umaru Lanle's group, Babaminin and Ahmed Waka groups.
This type of music has been quite sensational and the attractive one to the youths is the Angale (narrow drum) construction that the sets are erected on the flow as Angale drums. However, the foundation of Nupe Music is rooted in the original "Eyan dukun" (pot drum) and later "Gbagurasa" bigger drum that can be hung on the shoulder.
The woman who brought Nupe music to national and international recognition is late Hajiya Fatima Lolo. She was a delight to watch and she no doubt brought beauty and glamour into Nupe music with her spectacular perfor- mances at various national and international festivals. Some of these include the Kaduna Durbar and Festac 77. Also the memory of her wonderful outing at the Institute of African Studies, University of Ibadan, still lingers on.
She was succeeded by her supportive lieutenants like Hajiya Halima Bida, Hajiya Kulu Lafiagi, Hajiya Nnasha Emigubagi, Hajiya Nnasha Ewonko, Hajiya Kulu Kuchi, late Hajiya Nnadzwa Egwa and late Fatima Raba. The adult men in the trade are Ndayisah Kusomunu, Alhaji Sheshi Emigubagi and Ndanuwa Kpandaragi.
Finally, Nupe music has served as a motivator in-group farming in the past, where Gbagurasa drum is used to praise men in action at the farm level on competitive execution of farm operations.
In recent years, it has proved to be popular social mobilization tool. Recent experience in HIV/AIDS awareness campaign reveals that Nupe Angale Music is a viable tool for mobilizing people for change in Attitude, Knowledge and Practices This was demonstrated with Nma Gongoni and Umaru Lanle's group during an HIV/AIDS entertainment-education experiment in Bida Emirate.
The result of such effort was mass awareness from 83.4% lack of knowledge of HIV/AIDS in pre-intervention assessment in 1998 to 100% awareness and knowledge of the disease in post-intervention assessment in the year 2000.
(Yahaya, 2000).