In this article we shall be looking at how to buy and sell data online.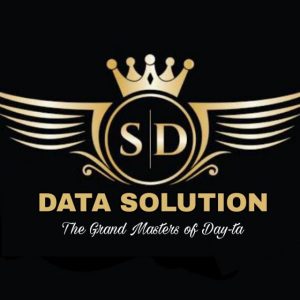 We present you:
SDDATA
SDDATA sub deals with selling affordable and most cheapest data, airtime, Dstv subscription, Gotv subscription, Startimes subscription, Convert Airtime to Cash and Electricity subscription.
They offer fast and reliable data Bundles for all network, cable TV subscriptions, VTU for all network, PHCN prepaid meter subscription and much more.
SDDATA Services
The Following are Services offered at SDDATA. These are;
1. Airtime recharge
2. Airtime conversion
3. Data bundle subscription
4. Electricity bills payment
5. Bulk SMS
6. Cable subscription
7. Internet services
8. Funds transfer and many more
How to sell data online
we've made all mobile data subscriptions available and affordable.. Buy more cheaper when you register as a reseller.
Click this link to Register at SDDATA Solution
SDDATA packages
1. Customer
2. Resellers
3. Smart earners
Package 1, Customers
MTN SME
SME N235
Coprate N280
AIRTEL: N290
MTN AIRTIME 1%
ELIGIBILITY:- Everyone
Package 2 Resellers
MTN SME
SME N225
Coprate N270
AIRTEL: N270
MTN AIRTIME 2%
ELIGIBILITY:- Customers that fund their wallet with minimum of N5,000 3times in a row,
Will automatically eligible free Otherwise pay upgrade fee of N2,000
Smart earners
SME N220
Coprate N260
AIRTEL: N260
Click this link to Register at SDDATA Solution
Sell Airtime For Cash
With SDDATA Solution you can sell airtime topup for all networks and make a cool cash in Nigeria.
MTN airtime 3%
ELIGIBILITY:-
Pay upgrade fee of N5,000.
Click this link to Register at SDDATA Solution
Phed bill payment online
With SDDATA you can make your bills and utilities payment at ease and more convenient.
Cable subscription
With SDDATA you can conveniently pay your TV subscriptions, and get connected in less than a second.
Click this link to Register at SDDATA Solution
How to convert airtime to cash to your bank account
Convert Airtime to cash.
With SDDATA you can conveniently convert your excess airtime to cash. Our is charges is fairly 13% of what you're converting.
Click this link to Register at SDDATA Solution