In this article we shall be looking at list of Tribes in BENUE state, it's history, council wards, musicians, professors and richest men in BENUE state.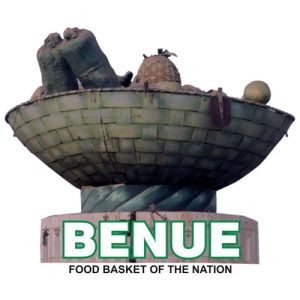 history of benue state
Benue State is one of the North Central states in Nigeria with a population of about 4,253,641 in 2006 census. The state was created in 1976 among the 7 states created at that time.The state derives its name from the Benue River which is the second largest river in Nigeria . The state borders Nasarawa State to the North; Taraba State to the East; Kogi State to the West; Enugu State to the South- West; Ebonyi and Cross-Rivers States to the South; and has an international border with Cameroon to the South-East.
It is inhabited predominantly by the Tiv, Idoma, Igede and Etulo peoples. Its capital is Makurdi. Benue is a rich agricultural region; popularly grown crops include: oranges, mangoes, sweet potatoes, cassava, soya bean, guinea corn, flax, yams, sesame, rice, groundnuts, and Palm Tree.
You may want to know;
how many local government in benue state
In BENUE state we have 24 local government.
benue state local government
The following are the list of BENUE local government and it's headquarters.
1- Ado Igumale
2- Agatu Obagaji
3- Apa Ugbokpo
4- Buruku Buruku
6- Gboko Gboko
7- Guma Gbajimba
8- Gwer East Aliade
9- Gwer West Naka
10- Katsina-Ala Katsina-Ala
11- Konshisha Tse-Agberagba
12- Kwande Adikpo
13- Logo Ugba
14- Makurdi Makurdi
15- Obi Obarike-Ito
16- Ogbadibo Otukpa
17- Ohimini Idekpa
18- Oju Oju
19- Okpokwu Okpoga
20- Otukpo Otukpo
21- Tarka Wannune
22- Ukum Sankera
23- Ushongo Lessel
24- Vandeikya Vandeikya
You may want to know:
which local government is the biggest in benue state
The biggest local government of benue state is Ado.
the richest local government in benue state
The richest local government of benue state is Makurdi
tribes in benue state
The following are the list of Tribes in BENUE State. These are:
1- Afo Tribe
2- Idoma Tribe
3- Igbo Tribe
4- Etolu Tribe
5- Igedde Tribe
6- Akweya-Yachi Tribe
7- Jukun Tribe
8- Tiv Tribe
10- Utonkong Tribe
11- Ufia Tribe
list of council wards in benue state
The following are the list of Wards in BENUE state. These are:
1- OKOKOLO
2- OSHIGBU
3- USHA
4- AKPETE/ OJANTEL
5- AUKE
6- EDIKWU I
7- EDIKWU II
8- IGAH-OK
9- IGORO
10- IKOBI
11- OBA
12- OFOKE
13- OIJI
14- UGBOKPO
15- BINEV
16- ETULO
17- MBAADE
18- MBAAPE
19- MBAAKU
20- MBAATIR
21- MBAAZA
22- MBAIKYO NYIFON
23- MBAITYO
24- MBAKYA
25- MBAYA
26- SHOROV
27- GBK/CEN MARKET
28- GBOKO N WEST
29- GBOKO E
30- GBOKO S
31- IGYOROV
32- MBAA VARAKAA
33- MBAANK
34- MBADAM
35- MBADIM
36- MBAKPER
37- MBAKWE
38- MBATAN
39- MBATSER
40- MBATYU
41- UKPEKPE
42- YANDEV
43- ABINSI
44- KAAMBE
45- MBABAI
46- MBADWE
47- MBAWA
48- MBAYER/ YANDEV
49- NYIEV
50- NZOROV
51- SAGHEV
52- UVIR
53- AKPACH'
54- EAST ALIADE T
55- GBEMAC
56- EAST IKYOGBA
57- EAST IKYONOV
58- EAST MBABUR
59- EAST MBAIASE
60- EAST MBAIKYA
61- EAST MBAIKYU
62- EAST MBALOM
63- EAST MBASOM
64- EAST MBAYOM
65- EAST SHOUGH
66- EAST UGEE
67- GWER WEST AVIHIJIM
68- WEST GAAMBE USHIN
69- WEST GBAANGE TONGOV
70- WEST IKYAGHE
71- WEST ISAMBE/ MBASEV
72- WEST ITYOUGH INJAHA
73- WEST MBABUA
74- WEST MBACHO
75- WEST MBANYA
76- WEST MBAPA
76- WEST MERKYEN
77- WEST SAGHER
78- WEST SENGEV
79- WEST SENGEV/ YENGEV
80- WEST TIJIME
81- ALA IKURAV TI
82- ALA IWAR(TO I)
83- ALA KATSINA- TOWN
84- ALA MBACHE
85- ALA MBAJIR
86- ALA MBATULA MBEREV
87- ALA MBAYON
88- ALA MICHIHE
89- ALA TIIR(TON
90- ALA UTANGE
91- ALA YOOYO
92- IKYURAV/ MBATWE
93- MBAGUS MBATSER
94- MBAIKYA
95- MBAIWAR
96- MBAKE
how many professors are in benue state
Many people are Enquiring to know how many professors does benue state have. But the answer to this is simple. Benue state is one of top educated state in Nigeria which mean benue state have many professors which we can't tell you the exact number.
who is the richest man in benue state
Betty Abah is said to be the richest man in benue state with estimated Net Worth $10 million.
Betty Abah is a Nigerian journalist, novelist,
and women's and children's rights campaigner
who was born on March 6, 1974. She is the
founder and Executive Director of CEE HOPE, a
Lagos-based non-profit organization dedicated
to the rights and development of girls.
benue musicians
The following are list of some of musicians in benue state.
1- 2Baba
2- Terry G
3- Peter Otulu
4- Steve Crown
5- Blackface
6- Magnito
7- Monica Ogah
8- Noelle Uloko
9- Bongos Ikwue
10- Chris Morgan
11- Bella Alubo
12- Zaaki Azzay