Hotels in Minna. Minna been the capital city of Niger state their is need for you to look for hotel if you are coming to Minna as a guest.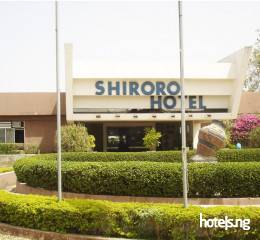 hotels in minna niger state
We have many hotels in Minna but in this article we shall bring you the best hotels in Minna Niger State. And also you may want to know the hotels and the prices. Check below to see the prices of hotels in Minna.
List of hotels in minna
We have more than 50 hotels in Minna. The following are the list of hotels in Minna. These are:
1- Doko International Hotels Limited
2- Brighter Suites Limited
3- Hydro Hotels
4- Davis Hotel And Suites
5- Dogon Koli Hotel Limited
6- Gurara Suites Limited
7- Haske Luxury Hotel
8- New Facon Hotel
9- Yanna Hotels
10- Falana Suites
11- Haske Hotel Ltd
12- Yayi Hotels Limited
13- Amana Guest Inn
14- Shiroro Hotel
15- Mairuwa Hotels Limited
16- Golden Palace Guest Inn
17- Motown Hotel
18- Princess Az -zahra Lodge
19- C . U . O Phoenix Guest Inn Limited
20- Hotel De Peaco
21- Lalemi Suites Limited
22- Dayamaz Guest Inn
23- Carol Deep Sleep Hotel
24- Haske Hotel Anne
25- Saftec Hotel Limited
26- Akana Hotels
27- Nasfah Hotels Ltd.
28- Jama ' A Guest Inn
29- Farindoki Hotel And Restaurant
30- Good Way Hotel
31- Intecco Hotels Limited
32- Ben – Jama ' a Hotel
33- Alovera Hotels International Limited
34- Zahamar Guest Palace
35- Ajuba Hotels
36- Bilway Guest Inn
37- Unico Guest Inn Limited
38- All Nation Guest House
39- Masterclass Hotel And Suites
40- Sadia Hotel
41- Trust Guest Inn
42- Mar – Haban Hotel
43- Sogbafo Guest Inn
44- Mairiga J Motel
45- Femja Destiny Suites
46- Princess Alzahra Hotel, Minna.
47- Unik Hotel
48- Safetec Hotel
49- Sirloy Hotel
50- Falcon Hotel
These are the few hotels in Minna, Niger State. Let us now tell you the prices of some hotels in Minna, Niger state.
Hotels in minna and prices
1- Unik Hotel is a budgeted hotel sited at 333 B Niteco Road, Tudunwada, Minna in Niger State. ₦2,300
2- Princess Alzahra Hotel Minna is Located in the serenity of the Government Reserve Area (GRA ) neighborhood of Minna, Princess Az – Zahra Lodge offers modern conveniences perfect for business and leisure travelers alike. We are approximately 15 minutes away from Minna airport and 2 hours away from Abuja. ₦17,250
3- Femja Destiny Suites is located at No 1 Western Bye Pass, Federal High Court in Minna , Niger State. ₦4,200
4- Mairiga j motel is an affordable hotel in Minna, Niger State. located at Bosso/ Zungeru road P .O BOX 342 . The motel has a nice place where guests can relax and lodge. The hotel is N₦3,700.
5- Sogbafo Guest Inn is situated at Chanchaga, Opposite Uba, Minna, Niger State. ₦2,500
6- Mar – Haban Hotel is situated in Minna, Niger state at Salisu Saidu Road, Behind Abdulsalam Garage. ₦5,400
7- Trust Guest Inn is situated at Off Muazu Mohamed Road, Minna Niger State.₦5,000
8- Doko International Hotels Limited is situated at Minna City Gate, Suleja- Road ₦6,000
9- Brighter Suites Limited is situated at Western Bye Pass, Behind Custom Office Minna, Niger State. ₦9,200
10- Hydro Hotels is located at Farm Centre Tunga, Minna, Niger state. ₦7,700
Cheap hotels in minna
The following are the cheapest hotels in Minna.
– Jama ' A Guest Inn ₦2,000
– Farindoki Hotel And Restaurant ₦3,300
– Good Way Hotel ₦3,500
– Zahamar Guest Palace ₦1,800
– Sadia Hotel ₦2,800
– Unik Hotel ₦2,300
– Sogbafo Guest Inn ₦2,500
Best hotels in minna
The following are the top 10 best hotels in Minna. These are:
– Doko International Hotels Limited
– Brighter Suites Limited₦9,200
– Hydro Hotel ₦7,700
– Dogon Koli Hotel Limited ₦7,500
– Haske Luxury Hotel ₦16,000
– Falana Suites ₦14,000
– Shiroro Hotel ₦14,900
– Golden Palace Guest Inn ₦15,000
– Princess Az -zahra Lodge ₦16,000