The below mentioned local government are the 25 local governments we have in niger State. Niger State been the largest state in Nigeria there is need to create two or more State out of it. That is why Nupe people of Zone A want to have their own separate state and also Zone C are on the movement.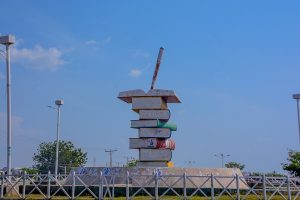 If you want to know how large Niger State is, you need to travel across Niger State. You will travel more than 3hours without seeing any village or town/city.
Niger is a state in the North Central region of Nigeria and the largest state in the country. Niger state has three political zones, zone A, B and C. The state's capital is at Minna. Other major cities are Bida, Kontagora and Suleja.
Niger state was formed in 1976 by Gen.Murtala Rahmat Muhammad when the then North-Western State was divided into Niger State and Sokoto State.
Niger state has two powerful men the then former head of State General Ibrahim Badamasi Babangida and General Abdulsalam.
Nupe, Gbagyi, Kamuku, Kambari and Koro are the major tribes in Niger state.
List of 25 Local Government in Niger State
Niger State consists of 25 local government areas . They are:
1- Agaie
2- Agwara
3- Bida
4- Borgu
5- Bosso
6- Chanchaga
7- Edati
8- Gbako
9- Gurara
10- Katcha
11- Kontagora
12- Lapai
13- Lavun
14- Magama
15- Mariga
16- Mashegu
17- Mokwa
18- Munya
19- Paikoro
20- Rafi
21- Rijau
22- Shiroro
23- Suleja
24- Tafa
25- Wushishi