Do you want to know how to start a business in Nigeria? In this article we shall be guiding you how to start a simple business in Nigeria.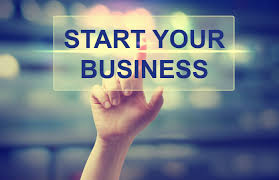 There are numbers of activities and processes that an entrepreneur has to follow before starting a business. An entrepreneur need to assess the environment whether an opportunity exist or not, assess himself, describe the prospective business of choice, form of business organization, determine the capital requirement, location, facilities, product or services to offer, marketing strategies to adopt, human resource planning, financial planning, competition, etc. before investing his money into any business.
In today's global world, all businesses are self-contained. Anyone can engage in any type of business, domestic or foreign so far it's legal. There is no time to look at your business, whether it is small or large. You'll be able to move forward with the support of your creative energy. As I always said: "think deep and earn big".
How to start a business in Nigeria
Firstly, you need to have capital to start up a business and even if you don't have you can still start a business.
Top 5 business to start in Nigeria.
1- Recharge Card dealer.
2- poultry business
3- P.O.S
4- Farm products
5- Affiliated marketing.
1- Recharge Card dealer: This is type of business you can start with little capital and you can make a lot money from it. You can Imaging how many people bought Recharge Card everyday. I'm sure in your locality there a lot of them. You can even sell data in addition. One source of income is not enough engage in many business, that is how you will be successful businessman.
Poultry Business: Poultry farming is the form of animal
husbandry which raises domesticated birds
such as chickens, ducks, turkeys and geese
to produce meat or eggs for food. As a starter You can start this by raising 50 chicken, ducks turkeys and geese of birds. This requires a lot of hard work but this can make you a millionaire within a year.
3- P.O.S This also one the business you can start with small capital which you have nothing to lose because you can only use your money to make a transaction and gain your profit without loosing peny of it. Though this business is very risky if you are not smart enough, you will found your self given your money as Charity. So you need to be careful.
4- Farm products: This type of business is very simple. This is where you can engage on buying and selling of farm products depending the types of product you want to go for.
5- Affiliate Marketing: This type of business does not require capital absolute 0 capital. This is where you take other products and sell it for them which you will be paid according to agreed price. You can do this online and offline and a lot of money. From this you can get your capital to start your own and become your own boss.
How To Register your Business in Nigeria
As an investor or entrepreneur, business name
registration is one of the essential requirements
for starting a business.
An investor will only be interested in a company
that is duly registered. On the other hand, for an
entrepreneur to make the business eligible for
specific benefits either from an investor or
government, it has to be registered as a
company.
In Nigeria, the institution responsible for
business registration is the Corporate and Affairs
Commission (CAC). This is an autonomous
body established in 1990 under the Companies
and Allied Matters Act. They are charged with
the responsibility of regulation and management
of companies in Nigeria.
Here are the steps to register a business name
In Nigeria.
1. Choose a business name and check for
the availability
2. Complete your pre-registration form to
register a business name
3. Pay for a filing fee
4. Prepare your documents for upload
5. Submit the original copies of your
documents
1. Choose a Business Name and
Check For Availability:
Choosing a business name can be quite tasking
sometimes. Your business name needs to be
identified with a brand name. It is important that
you pick a name that is relevant to your
business.
You should do a quick search on the internet on
the names you choose and have up to three
backup plans. This is to ensure you have at least
chosen the names that are not in use to the best
of your knowledge.
You can also use a platform like Namelix, a
digital tool to help with finding a name that fits
your business.
2. Complete Your Pre-registration
Form to Register Your Business
Name
In the past, business name reservation at the
CAC took days before it came back with a result.
Today, it only takes the same day if you submit
your request before 5 pm and it costs just
NGN500.
Once you wrap up with the name reservation, you
can then proceed to the registration of your
business name proper. Using the online
registration portal, you will have to complete a
pre-registration form (CAC-BNo1).
3. Pay For a Filing Fee
Upon payment of the filing fee, you will receive a
receipt of payment. Note, you can make
Payment directly from the website portal or
straight to the bank. The cost of business name
registration depends on the type of company you
are trying to register.
4. Prepare Your Documents For
Upload
You will need to prepare a signed copy of the
pre-registration documents and upload a
scanned copy to the website for processing. The
following are the requirements for registering a
business name.
Application form
Filing fee receipt
Means of Identification for the proprietors
of the business.
5. Submit the Original Copies of
Your Documents
You will have to submit the original signed
copies of documents uploaded in step 4 to the
CAC office. You will do this in exchange for your
certificate and the Certified True Copies of the
documents.
Steps on how to register a business name in
Nigeria with the Corporate Affairs
Commission
How Much Does it Cost to
Register a Business Name in
Nigeria?
1. Registration of a private company with an
authorized share capital of N1m or less, costs
N10,000
2. Registration of a private company with a
share capital of more than N1m and up to
N500m costs N5,000 for every 1m shares of
the company.
3. Private company registration above
N500m authorized share capital costs N7,500
for every 1m shares of the company.
4. Public company registration for the first
1m share capital or fewer costs N20,000
5. Registration of company not having a
share capital costs N20,000
Click here to Register your business name
Have you found this post useful or Inspiring?
let us know your thought by commenting below. Thank you.