In this article, we shall be discussing Areas in minna, Niger State. Minna is the capital city of Niger State which constitutes two local government area, bosso and Chanchaga local government.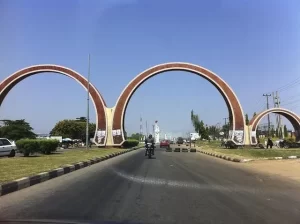 In minna we have many Areas which we shall list them in this article.
List of Areas in Minna
1- Angwan Daji
2- Albishiri
3- Barkin Sale
4- Bosso
5- Chanchaga
6- Dutsen Kura Gwari
7- Dutsen Kura Hausa
8- Gbaganu
9- Gidan Kuka
10- Gidan Kwanu
11- Gidan Mungoro
12- Gurara
13- G.R.A
14- Ketaran Gwari
15- Kwangila
16- Kpakungu
17- kutirko
18- Kwarkwata
19- London street
20- Limawa
21- Maitunbi
22- Maikunkele
23- Paida
24- Padikwai
25- Tunga
26- Eduye quarters
27- 123 quarters
28- Airport quarters
29- Abdulsalam quarters
30- Hanyan Gwari
31- Sauka Kahuta
32- Moris
33- Tudun Fulani
34- Sabon Gari
35- Okada Road
36- Dama
37- Barikichi
The above listed Areas are the major Area in Minna, Niger State.
Minna Sub Areas
The following are Sub Areas in Minna, Niger State.
Ogbomosho
Darulsalam
Tungan Goro
Talba Estate
Brighter
Shango
Mandalla Road
Bosso Estate
Bega Junction
New Market
Jikpan Area
Abayi Close
Bosso Lowcoast Area
Anguwan Rahama Area
Gbada Area
Mumbai Area
Kasuwan Gwari
The above mentioned are the few sub Areas in Minna Niger state.
Places to hangout in Minna
Are you looking for a places to hangout in Minna?
You are in the right space here.
Click here to see places to hangout in Niger state
Streets in Minna, Niger State
Minna has many streets, as you can see it has many Areas that means that the streets in Minna will be much. Minna has more than 50 streets. Take a look at the areas mentioned aboved each has more than 5 streets in it.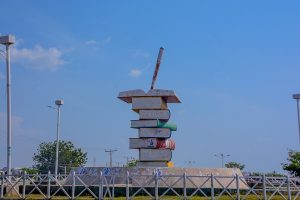 You may want to know.
Why is minna called mx
Minna is called Mx not just because of its his abbreviation. No. but is what we choose to be the abbreviation for Minna.
How many local govt are in Minna
In Minna, we only have two local government area. Bosso and Chanchaga local Government.
HOW MANY ZONES DO WE HAVE IN NIGER STATE?
In Niger state, We have only 3 zone in Niger state. These are:
Zone A.
Zone B.
And Zone C.